Projector Installation & Setup in Toronto
Whether you need to install a projector for commercial or residential purposes, Wall mounting service guarantees high-quality, professional, reliable, and affordable mounting and installation services in the Greater Toronto Area.
We are EXPERTS in Projector Installation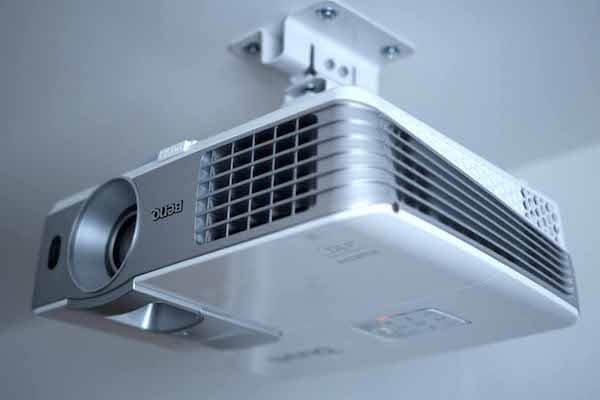 We are a team of professionals specializing in projector screen installation and projector ceiling mounting. Our highly-skilled and knowledgeable contractors bring years of experience to each project. We ensure that the team stays up-to-date with the latest technology and structures to provide the best quality services. Installing a projector requires precision and a careful assessment of the interior landscape. We have the people, skills, and equipment to handle any projector installation job. We install all types of projector screens of all kinds of locations.
Wall mounting service takes pride in our top-calibre installation skills and exceptional customer support. We work closely with our clients to find the optimal locations, positions, and angles for devices to ensure that you have only the best visual experience.  Our team goes beyond the standard applications to make your dream theatre or boardroom a reality. Our portfolio showcases dozens of completed work for homes, restaurants, office, schools, hotels, nightclubs, churches, retail shops, banks, showrooms, and more. Let us know of your vision, and we will make it happen.
Projector Installation for Home Theatre
Do you want to build an entire theatre room for your home or turn your space into the ultimate man-cave? We've got you covered. We will be with you from conceptualization to completion, including recommending the types of screens and sound solutions that will work best for your room and drawing the ideal layout.
During the planning process, we consider your individual and family's needs and lifestyle to ensure that everyone who uses the home theatre will have a pleasant experience. We can also work with your existing components and appliances and provide recommendations to optimize their features in your room. Included in our services are wire concealment options for projector installation so that your space looks clean, well-organized, and safe from tripping and injury.
Projector Installation for Office
Installing projectors and presentation screens in corporate and commercial environments requires a unique set of skills and techniques that Wall mounting service is proudly equipped with. Offices typically have drop, layered or tiled ceilings, where projector mounting can be tricky. You can count on our team to get the job done efficiently and fast. We have the necessary tools and equipment and can safely create structures that will support your devices with ease. Our team will work with the space that you have, no matter how big or small. We also install screens and projectors with options to fully conceal entire systems to create a minimalist and sleek finish. We offer manual and motorized projector screen installation services and wire concealment and management for all types of office settings.
Need advice on setting up a projector in your home theatre or office? Our team is equipped and ready to handle all your installation needs.
Contact us
wallmounting.service@gmail.com